Seneca Highlands CTC Student Earns Second Industry Certification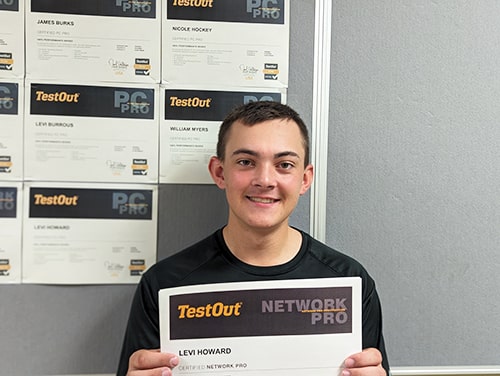 Levi Howard, a student in Mr. Bryant's networking and security shop at the Seneca Highlands Career and Technical Center, earned his CompTIA Network Pro certification on September 5, 2023. Levi is a junior from the Port Allegany School District.
Levi's certificate is backed by a $1,000 employment guarantee, ensuring his skills are workforce ready.
For more information on the networking and security program, feel free to contact Mr. Bryant via email or phone at (814) 642-2573.