Annual Thanksgiving Food Drive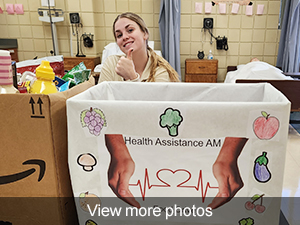 Seneca Highlands CTC kicked off the annual Thanksgiving food drive on Monday, October 24, 2022!
Students from all shops in both the morning and afternoon classes will compete against each other for the most points, which they earn by bringing in canned goods and other non perishables. The winning shop in the morning and the afternoon will receive a pizza party.
The shops also decorated boxes to collect the food. The shop with the best decorated box won ten bonus points. The winner was Building Contruction Occupations, giving them a head start.