Rotary Outstanding Vocational Award (ROVA) Leadership Conference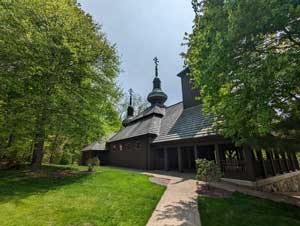 On May 21 and May 22, 2023, three students and two staff of the Seneca Highlands IU9 Career and Technical Center attended the Rotary Outstanding Vocational Award (ROVA) Leadership Conference at Camp Nazareth in Mercer, Pennsylvania. Attending were Clara-Jane Kusnierz, Nicole Hockey, and Abram Austin accompanied by chaperones, Kim Mooney and Brent Bryant. The goals of ROVA is to demonstrate the respect Rotary District 7280 has for youth who are potential leaders attending a vocational education program, provide a positive training experience for selected youth and potential leaders, encourage leadership of youth by youth, and recognize publicly young people who are rendering service to their communities, their peers, and their school.
Students played team-building games, participated in leadership communication activities, had ROVA Idol and a "sit-in", attended a hypnosis show, and ended the second day with a t-shirt signing, group photos, and certificates. All the participants would like to thank the Mt. Jewett and Port Allegany Rotary Clubs for their sponsorship and we are appreciative of this event to build future leaders that will give back to their community.